Hope for the Future
1992
THE AQUARIAN AGE
Age that´s arriving
Age of challenges new
Empowerment of the masses
Not just the few.

Everyone can reason
Everyone can will
Everyone can see the LIGHT.
And his potential fulfill.

Fredom for all
So each can explore
Reach our and discover
And create something more.

We´ll know one another
With understanding and love,
Attunement and compassion
As pure as above.

Though free, we´ll work together
Though independent, we´ll
harmonize.
Though creative, we´ll not
conflict
Because we´ll sympathize.



LA EDAD DE ACUARIO

La edad que se avecina
Edad que todo desafía
Empodera a las masas
Y no solo la minoría.

Todos pueden razonar
Todos pueden eelegir
Todos pueden ver la LUZ
Y su potencial expandir

Para todos Libertad
Para que cada uno explore
Se expanda y haya de innovar
Y cree algo más.

Todos nos conoceremos
Con entendimiento y amor
En sintonia y compasión
Con la pureza de lo superior.

Aunque libres, trabajaremos juntos
Aunque independientes,
aprenderemos a armonizar.
aunque creativos, no
entraremos a pelear
Porque reinará el simpatizar.



Edited by Rosicrucian Students
___________________________________________________________________________________________________________________________________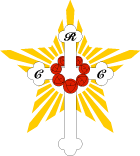 The Rosicrucian Fellowship
International Headquarters
http://www.rosicrucianfellowship.org
_____________________________________________________________________________________________________________________________________