Hope for the Future
1992

THE ETERNAL

If something last but little time,
why worry ´bout it more?
The waves go up, the waves go
down, but don´t concern the
shore.

Some things com and some things
go. There´re ups and downs in
life.
But if you focus on what´s eternal
you ´ll be stable ´midst the
strife.

So what things are eternal, and
what may fleeting be?
How can we tell them apart, when
we can´t the future see?

All things material are doomed,
You can be assured of that.
Flowers bloom but a season.
Mountains get worn flat.
Houses tilt and fall apart.
Our prized posessions rot.
Our bodies get old and function no
more, and death becomes their
lot.

Our spirits keep forever certain
things gathered here on earth ---
The lessons learned,
The skills developed,
The powers earned,
The love enveloped.

Love will be eternal if strongly
the bond is lain,
However two may travel apart, love
will draw them together again.

God is the great sustaining force
which lives eternally,
And our spirits being part of Him
will ever live to see
With Him the ever cycling waves
upon the cosmic sea.

If something lasts but little time,
should it our soul upset?
The waves go up, the waves com
down, but never touch the
depths.
Some things come and some thinhs
go. There´s ups and downs in life,
But if your focus on what´s eternal,
you´ll be stable ´midst the
strife.




LO ETERNO

Si hay cosas que duran un instante
Porqué afanarse por ellas?
Las olas suben y las olas bajan,
Más eso no preocupa a la playa.

Algunas cosas vienen y otras se van.
Altos y bajos hay en la vida.
Pero, si te enfocas en lo que en la eternidad
permanecerás estable en la dificultad.

Así pues, cuales cosas son eternas y
cuales pasajeras son?
Como podemos alejarlas ,
cuando el futuro no podemos ver?

Todas las cosas materiales estan sentenciadas
De eso seguro puedes estar.
Las flores florecen por una estación
Las montañas se han de aplanar.

Las casas se inclinan y se han de caer
Nuestras posesiones se enmohecen
Nuestros cuerpos no funcionan y a la postre se mueren cuando envejecen.


Nuestros espíritus conservan siempre
ciertas cosas recogidas de la tierra ---
Las lecciones aprendidas,
Los poderes desarrollados,
Las facultades adquiridas,
El amor desarrollado.

El amor es eterno si el vínculo
es fuertemente sostenido.
No importa que tanto dos se aparten,
el amor los ha de reunir de nuevo.

Dios es la gran fuerza sostenedora
Que vive eternamente,
Y nuestros espíritus al ser parte de El
Siempre vivirán para ver
Con El las ciclicas olas
Del cósmico mar.

Si algo duran tan poco tiempo
Porque hemos de atormentarnos?
Las olas van , las olas vienen,
pero nunca alcanzan del mar
la profundidad.

Algunas cosas vienen y otras cosas
se van. Existen altos y bajos en
nuestro vivir.
Si te enfocas en lo que es eterno,
Has de permanecer estable
en medio del batallar.
- Versión de Jorge Rey




Edited by Rosicrucian Students
___________________________________________________________________________________________________________________________________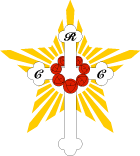 The Rosicrucian Fellowship
International Headquarters
http://www.rosicrucianfellowship.org
_____________________________________________________________________________________________________________________________________